TRUSTED METAL FABRICATION, MACHINING AND MANUFACTURING FOR OVER 25 YEARS
Since 1996, Kauffman Iron Works has focused on delivering personalized customer service, attention to detail and a commitment to excellence in every aspect of our business.
Our company is founded on the principles of honesty, integrity and quality craftsmanship and they remain at the center of our team's ongoing commitment to our customers and partners.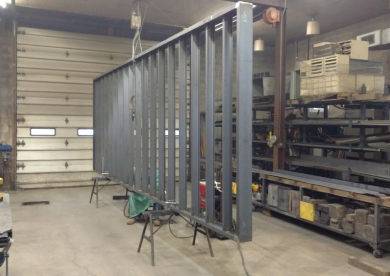 Our team includes CAD Design Specialists, Estimators, Fabricators, Welders, Machinists, Installers and Project Managers to ensure precision, quick turnarounds and quality finished products…every time.We work directly with our customers through the entire process and most of our team members have over 20 years experience in the machining, metal fabrication and welding industries.
Located in Manheim, Pennsylvania, our machine shop features over 4,000 square feet of fabrication, machining and inspection equipment that enables us to execute all stages of metal fabrication, from concept, prototyping, design and fabricating to finished product.


Our products are manufactured by experienced fabricators at our Manheim, PA facility and our machining and metal fabrication work encompasses intricate custom designs and precision machined parts to Maintenance Repair Operations (MRO) components and simple, safety compliant railings.
Partnering with several industrial, manufacturing and agricultural businesses, as well as residential builders and commercial contractors, Kauffman Iron Works serves an 11-county area in South Central Pennsylvania that includes Lancaster, York, Adams, Lebanon, Dauphin, Cumberland, Perry, Berks, Chester and parts of Delaware and Montgomery Counties. However, we've completed projects for companies in several areas beyond this region.
If you have a project in mind, don't hesitate to call us at 717-361-9844.
A MESSAGE FROM TODD KAUFFMAN
Since establishing Kauffman Iron Works in 1996, I've always believed in providing personalized customer service and consistent interaction and communication with each of our customers. I've built Kauffman Iron Works on my personal principles of honesty, integrity and 100% effort to produce quality finished work that satisfies each customer.
With 35+ years of certified metal fabrication experience, I continue to give 100% and enjoy the variety of projects and the challenges of creating something new that impresses a customer, solves a problem or helps one of our partners to be successful in their profession. I will work directly with you to review the project, provide quote options and work within the allocated budget range. I take pride in the fact that everything we make is fabricated in our shop with the Kauffman commitment to excellence and customer satisfaction at the forefront.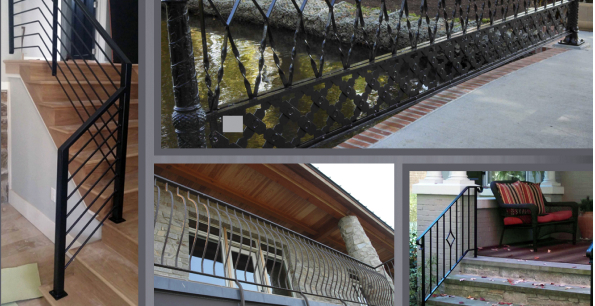 WHY CHOOSE KAUFFMAN IRON WORKS?
A Faith-Based, Family Owned and Operated Business
Grounded in the Principles of Honesty, Integrity and Credibility
35+ Years of Experience and Over 25 Years in Business
Quality Craftsmanship and Personal Service
Competitive Pricing
One Point of Contact for Bid, Design, Fabrication and Installation
Prompt Response and Follow Through Start to Finish
Willingness and Ability to Handle Projects of Various Sizes
Satisfaction Guaranteed